In the last major international World Archery tournament of the year where over 600 competed from across the globe, Elite Archery's Alexis Ruiz defended her Macau championship with another gold medal finish in the women's compound division.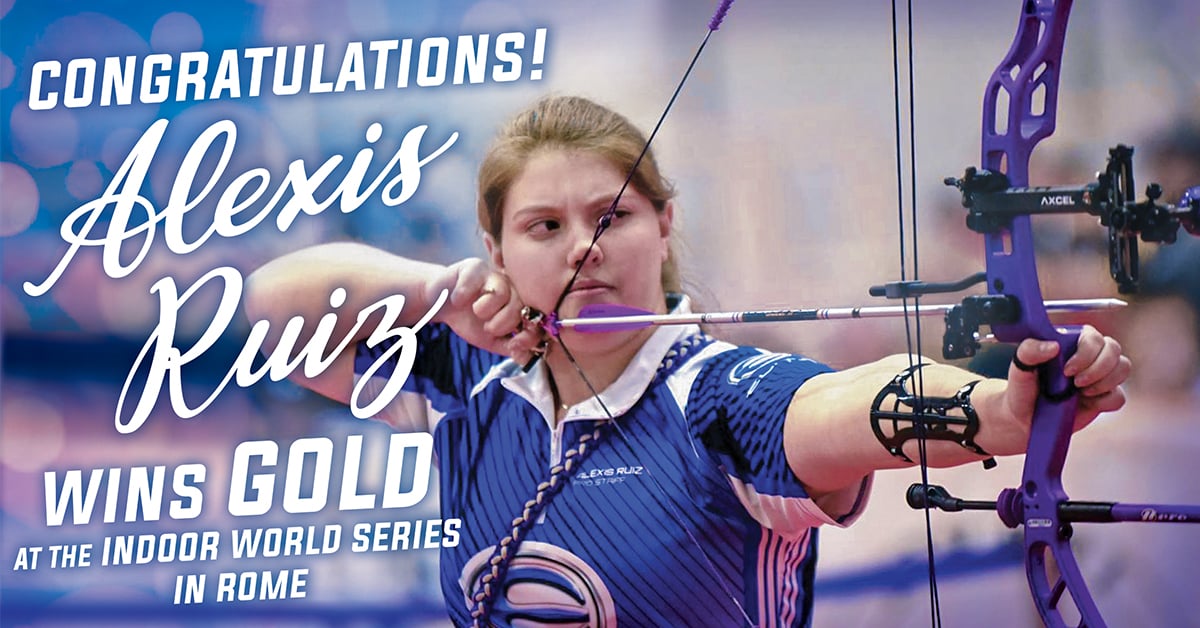 The inaugural Indoor World Series continued in the Eternal City, and after the first day of qualifications Ruiz found herself in second place with a 590. She followed suit with an impressive 150 in the quarterfinal to compete for gold, where she bested her opponent by a score of 147-139.
"I feel incredible about this win - it feels great to win back to back tournaments. I set goals for myself for this tournament, and I'm so happy that I accomplished them," Ruiz said. "This weekend was going so well for me and it never stopped; I couldn't be more thankful to my sponsors for providing me with the best equipment that helps me rank high."
Ruiz will prepare in the coming weeks to head to Nimes, France for the third indoor stage, where over 1,200 athletes are expected to compete for top honors in their categories.
"Alexis is on fire. She trains hard with her VictoryX and it shows every time she steps up to the line," said Darrin Christenberry, Elite Archery pro staff manager. "The entire Elite team is proud of Alexis and can't wait to see her shine in Nimes."
Read Alexis' recent blog post on her winning bow setup HERE.