The Outdoor Group announces today the promotion of Tommy Gomez to the position of Plant Manager. In his new role, Tommy will be responsible for managing all manufacturing operations including assembly, supply chain, planning and warehouse management. He will continue to drive the team toward continuous process improvement to improve quality and reduce cost.
"I've been a user of archery products for years. As a professional shooter, I know how the small details can be the difference in your performance," said Gomez. "I'm looking forward to the opportunity to improve efficiencies and reduce operating costs, while helping our teams continue to build the best products in the outdoor space."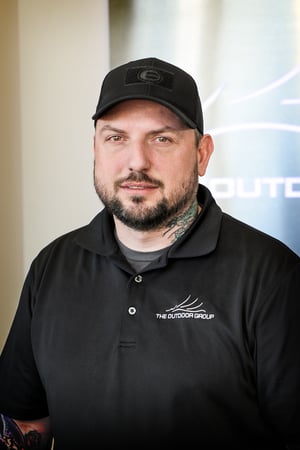 Gomez, also a pro staff shooter for Elite Archery, Scott Archery, Custom Bow Equipment and Winner's Choice (products engineered and manufactured in The Outdoor Group's West Henrietta facility), has been with The Outdoor Group for three years and in that time, he has held the position of Warranty/Tech Support coordinator, Pro Staff Manager, and Product Manager.
"Tommy's decision making and ability to direct people, projects and the facility is exemplified in his work and daily progress at The Outdoor Group," said Josh Sidebottom, Chief Operating Officer. "Tommy brings a wealth of industry acumen, product knowledge and management experience to the table that has already yielded extraordinary results – results we're confident will continue with him leading manufacturing."
The Outdoor Group is confident Tommy will excel in this position and believes he is a strong asset to the team.