The United States compound archers dominated the second stage of the Hyundai Archery World Cup in Shanghai, with Team Elite's Alexis Ruiz at the forefront of competitors, collecting three medals on the weekend.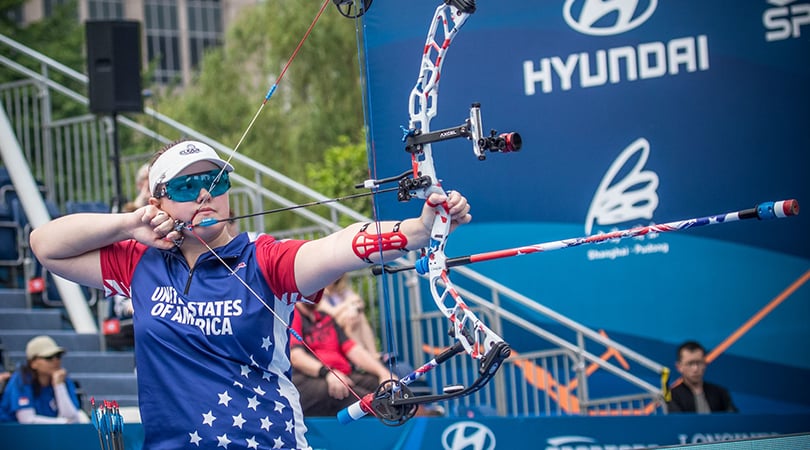 Serving as anchor of the women's US compound team, Ruiz and her teammates delivered a nail-biting performance that required a center-X to Korea's near center-X for a the win. The millimeter arrow was called in Team USA's favor and the first gold medal was won.
"I am so happy that I just had another great week at my second World Cup," Ruiz said. "My shots were feeling great, and I was only focusing on my process."
Later in the day, Ruiz and her mixed-team teammate Matt Sullivan delivered a commanding win of 156-150 against Belgium for the second gold of the day. Rounding out her weekend, Ruiz took to the platform overlooking the city to shoot for individual women's bronze, a title she earned just weeks prior in Medellin at the first stage of the World Cup.
"This match was very tough because I was down for most of it, and my opponent was from the hosting country - therefore almost every person in the stands was cheering for her," Ruiz said. "This definitely put me to the test, and I am so happy that I made the best shots that I could with my Victory X, which led me to win the bronze medal. I still can't describe the feeling of bringing home six medals from two World Cups."
Ruiz heads home with three more medals to add to her shelf with just a couple weeks of rest and preparation until Stage 3 kicks off in Antalya, Turkey, May 19-25.