Thousands of miles apart, Team Elite's Jacob Marlow and Alexis Ruiz each saw incredible success in their competitive disciplines over the weekend, Marlow shooting the Archery Shooters Association (ASA) 3D tournament in Paris, Texas, and Ruiz shooting target for USA Archery in Medellin, Colombia.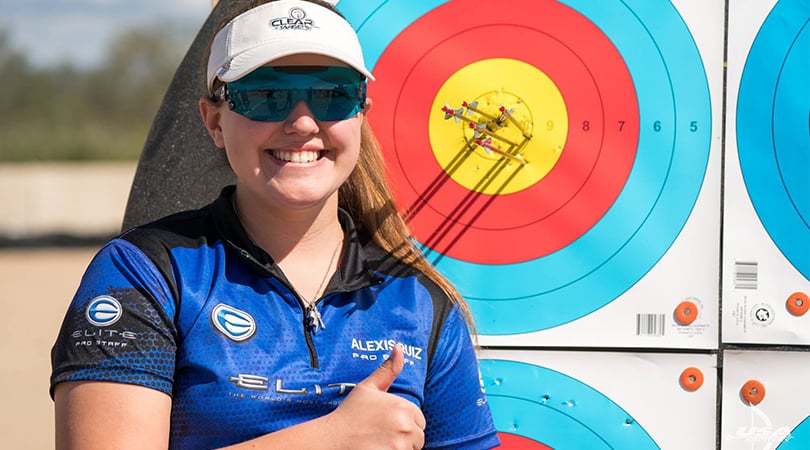 The first stage of the World Cup concluded over the weekend with Alexis Ruiz as a triple medalist in her World Cup debut. She opened her weekend with a strong fight in qualifications and eliminations, earning herself a spot in the compound women's bronze medal match, which she won with a final score of 145-144 over Denmark's Tanja Jenson.
Additionally, her performance and top qualification seed earned a mixed team gold medal match, and compound women's gold medal match. Alongside teammate Matt Sullivan, Ruiz helped to defeat France for a final score of 155-152 for the gold medal finish, and in the same day competed to a silver medal with the US women's compound team.
"I am very happy with how this entire week went - I have trained so hard to get to where I am today," Ruiz said. "Today I was shooting really well, and it was flowing. It took a lot of focus but it paid off with three medals at my first World Cup."
Two thousand miles north in Paris, Texas, Jacob Marlow executed a personal best 30-up on the first 20 targets, and followed suit Saturday morning with an impressive round earning a third-seed spot in the shootdown.
"ASA Paris went well for me, putting together two good days along with a strong shootoff to get the win," said Marlow. "My Victory X performed great, giving me the confidence to hit that 14 without a second guess on my last arrow."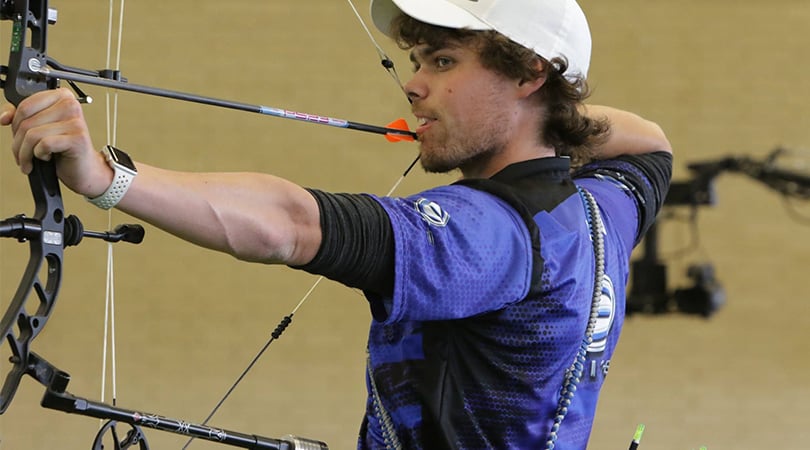 Nathan Brooks finished 8th on the weekend in the Known Pro class behind Marlow, and with two tournaments to complete, Chance Beaubouef (4th), Garrett Ayersman (7th) and Jase Boils (9th) are all in contention for Shooter of the Year.
"This weekend was a massive success for Alexis and Jacob, and all of Team Elite," said Darrin Christenberry, Elite Archery pro staff manager. "Their continued success throughout the year thus far is a testament to their level of comfort with their equipment – and I'm excited to see where this level of comfort and confidence takes them."
Rounding out the weekend were Elite Archery's amateurs with a number of notable wins:
Maley Brooks – 1st (Women's Hunter)
Lloyd Wilson – 1st (Senior Known 50)
Debi Martin – 1st (Women's Open B)
Mike Carr – 1st (Open A)
Brayden Jones – 1st (Open B)
Adam Gipson – 2nd (Open C)