The familiar duo of Alexis Ruiz and Curtis Broadnax found themselves each team gold medalists once again at the World Archery Youth World Championships over the weekend in Madrid, Spain, after a week of intense competition.
The experienced pair qualified to represent Team USA's Junior compound team through a host of outdoor tournaments throughout year, as they did in 2017 where each finished in first individually at the Final in Rosario. Competition was tough in Madrid, especially in the junior women's team race. There, Alexis Ruiz, shooting her custom Victory X and her teammates (Anna Scarbrough and Savannah Vanderwier), defeated the Russian team by a close score of 230-229. This title was the eighth in history for the US junior women's team. Ruiz finished fourth on the weekend individually after a hard fought bronze medal match.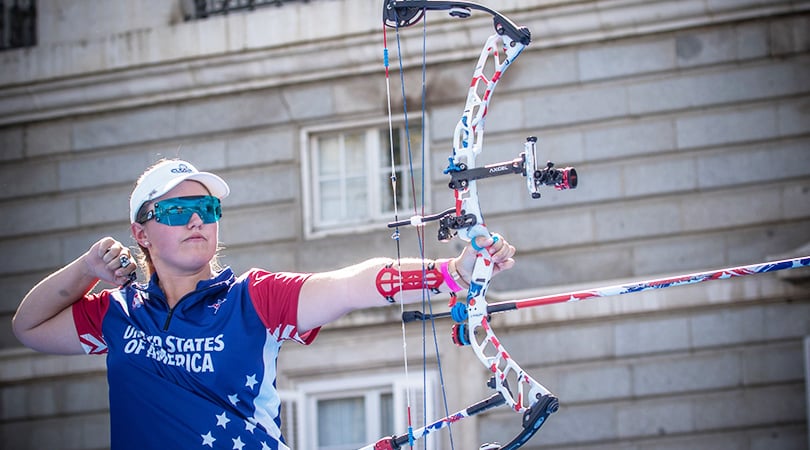 "The Youth World Championships was another amazing tournament where my bow performed perfectly. I was shooting well in qualifications even in some wind, and I was able to qualify 3rd. My elimination matches went very well, but my last two matches were a tough fight that I didn't win," Ruiz said. "Team rounds went well as I was able to bring home a gold medal, and overall I'm very happy about how this tournament went, and now I'm headed home to train for the World Cup Finals."
Following Ruiz' match, where the two final arrows were called 10's to take the lead, Broadnax, shooting his custom Echelon 37 with his teammates (Cooper French and Connor Sears), headed into the gold medal match in a commanding way, leading by five points after the first end. End by end, the trio added to their lead for a final score of 233-224 to best Mexico for the gold medal.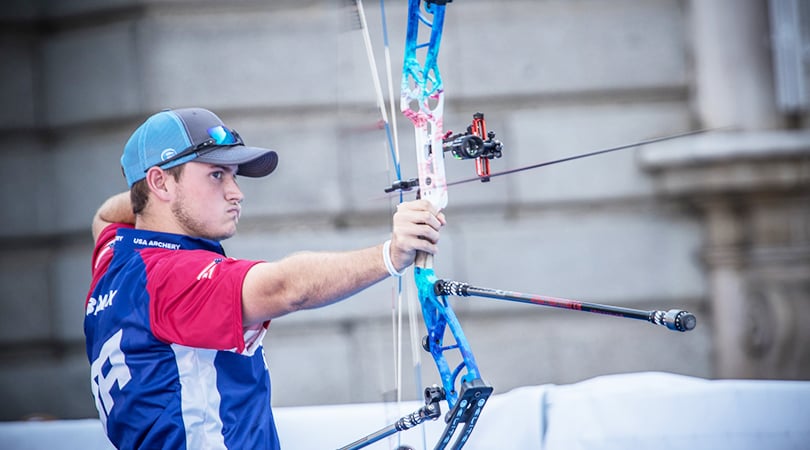 "It feels great. Days like this are about hard work put together," Broadnax shared with World Archery in a post-tournament interview. "We wouldn't be able to do it without each other, without teammates. I'm glad everything worked out."
While Broadnax shifts his focus to indoor season in the coming months, Ruiz has one more outdoor target objective: the World Cup Final in Moscow, Russia. Seeded first by a margin of more than 20 points for the women, Ruiz takes aim at the podium.