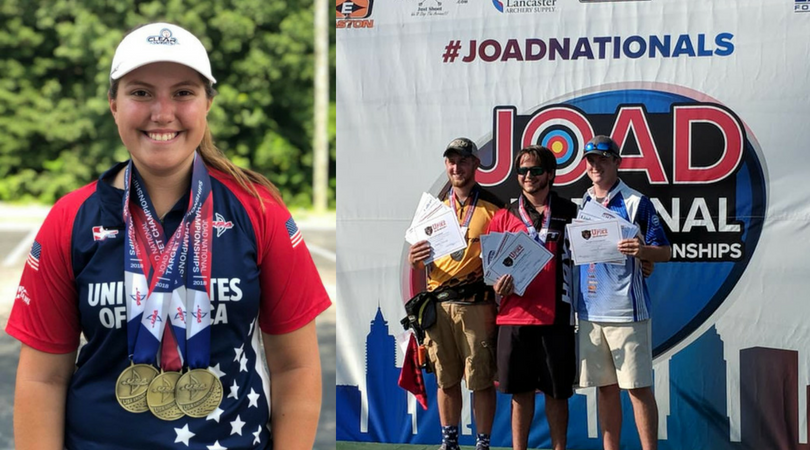 The JOAD (Junior Olympic Archery Development) National Championships took place in North Carolina over the weekend and Elite Archery's Alexis Ruiz and Curtis Broadnax showcased extraordinary athleticism and precision by finishing in top spots.
Shooting her 2018 Victory X, Ruiz set the stage for an impressive weekend of archery out of the gate. Throughout the weekend, Ruiz broke three national records (72 arrow record for the Junior and Senior division with a 706 out of 720, and 144 arrow record for the Junior division with a 1403) and brought home three gold medals including top honors as the JOAD National Champion.
Check out her interview with USA Archery after her record-breaking day by clicking HERE.
"I am very happy with how I shot; I was trusting my shot because there was a little bit of wind every day, and even with a slow start on eliminations day, I kept working my shot process," Ruiz said. "Taking it one arrow at a time, I ended with the gold medal, national title, and the highest score a US compound woman has ever shot (706). I couldn't be more thrilled with my performance and my equipment."
Broadnax, shooting an Elite Echelon 37, competed strong through the weekend against tough competition to secure a third-place podium finish. He currently holds fifth place in the national rankings.
"It was a long weekend in the heat shooting all the arrows that we did," Broadnax said. "My Echelon and Winner's Choice strings held up to the challenge and were rock solid the entire weekend."