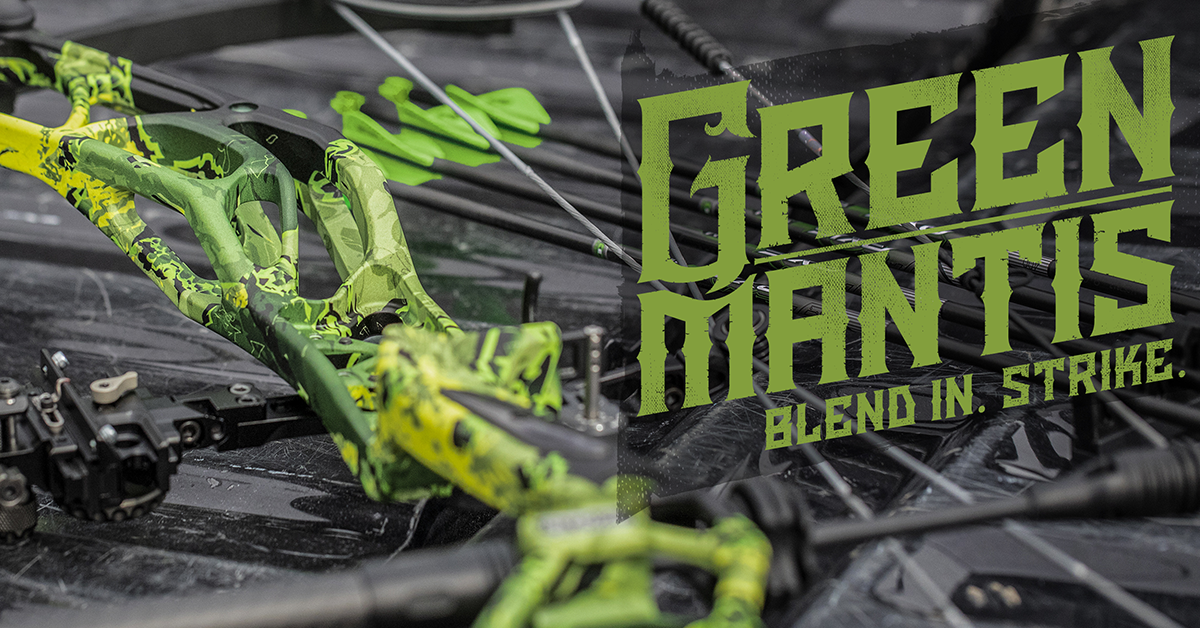 Elite Archery's engineers and design teams are constantly pushing through barriers of what the industry thought was possible from a finish and decoration standpoint. Last year, the collective teams brought the Echelon Independence series of bows to life, resulting in an unprecedented wave of demand that made us ask - what can we do next? Enter: Green Mantis.
Green Mantis is the brainchild of The Outdoor Group's Art Director, Jeff Southall, and the result of over two years of experimentation, and in reality, over 30 years of being in the woods during every season.
Get yours by visiting your local dealer, or clicking HERE.
Looking beyond what we perceive as humans as the colors of nature, and instead looking at what colors and shapes are created when shadows and light are cast over multiple surfaces at different times of day - the concept was born. Through the design process, Southall and team challenged the design to break up shapes with use of much larger areas of saturated color and dark shapes with transitions, developing something that will look great up close with intricate details, but constantly change and adapt the to the perception of the eye at distance. That approach led to a design that is effective at two feet to 80 yards and beyond.
While helping the archer disappear in the woods, this decoration is meant to be different - making you to stand out from the crowd as well. Not limited to the early season, the Ritual 30 Green Mantis will blend in many destinations and through many seasons with its high-contrast and natural color palette; a blend designed to garnish with
unique string colors
and
other bow accessories
.