The World's Most Shootable Bow Rises to the Top as the World's Most Tuneable Bow
Unveiled today, Elite Archery brings new technology that is certain to change the archery game for dealers and archers.
"These new technologies have never been seen before in our configurations," said Josh Sidebottom, Chief Operating Officer for The Outdoor Group, parent company to Elite Archery. "In these new technologies, we've delivered simple and effective solutions to problems that have plagued archers since the compound bow was first developed. The ability to tune your bow to-you. Your rest. Your grip. Your form. Your arrows. Your broadheads. These are things that simply weren't possible previously without special tools and equipment. The new technologies from Elite provide the remedy for tuning frustrations."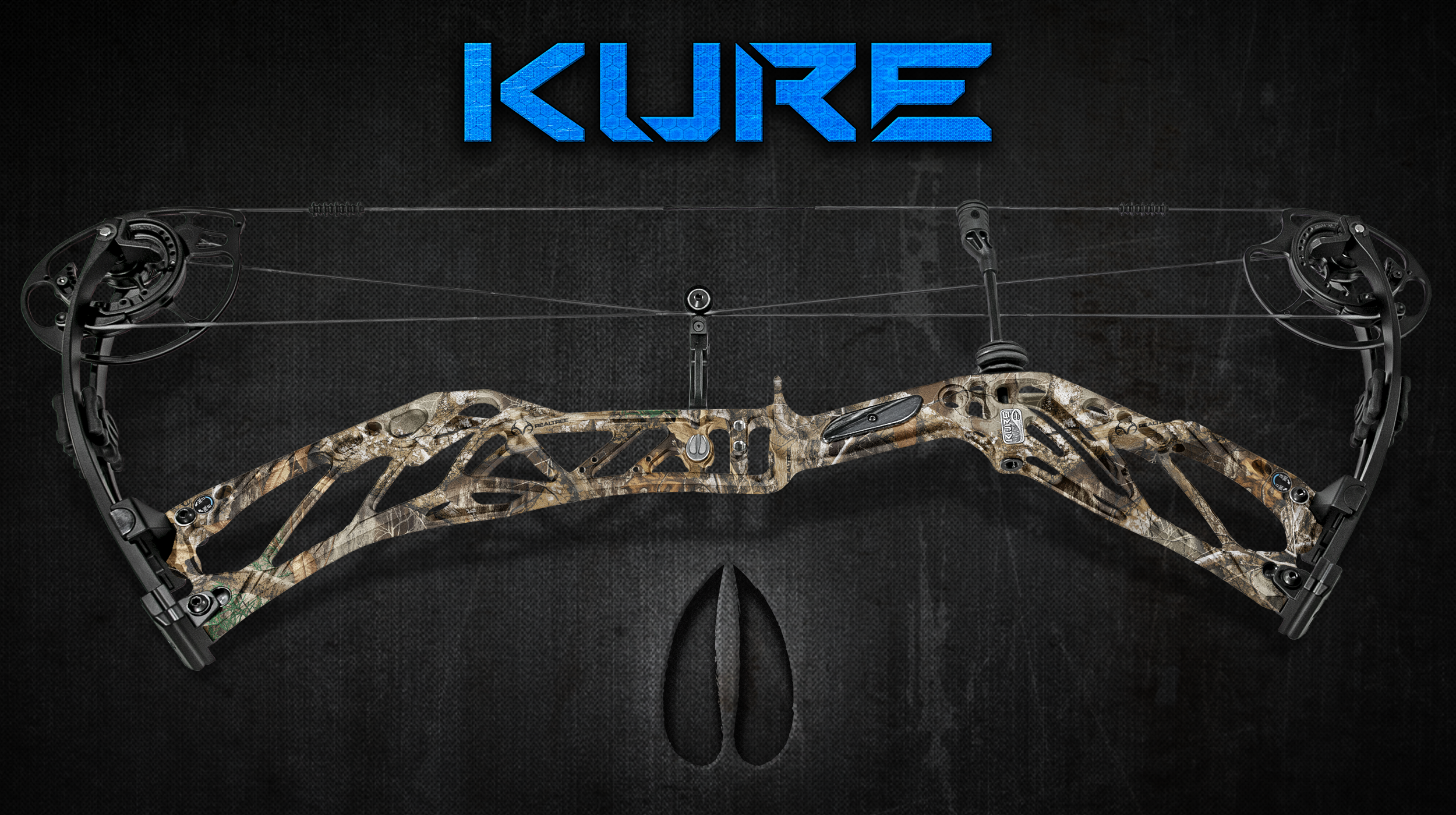 Elite has long been known for manufacturing the world's most shootable bows. With the addition of several new technologies, Elite rises to the top as the maker of the world's most tunable bows.
ASYM TRI-TRACK CAM SYSTEM
Elite achieves the hallmark feel of their bows through smooth-drawing cam systems that are later to peak weight, fall over gently into a deep valley, and provide a high let-off against a solid back wall. The new ASYM TRI-TRACK CAM SYSTEM - exclusively from Elite - delivers that Elite hallmark feeling. This new cam system is fully synchronized and marks the evolution of Elite's cam design. The ASYM Tri-Track Cam is a laterally balanced cam, which reduces lateral nock travel. The new ASYM Tri-Track Cam provides a balanced cam system with unparalleled stability. This new system is asymmetrical, top and bottom, delivering straight and level vertical nock travel in a fully synchronized system.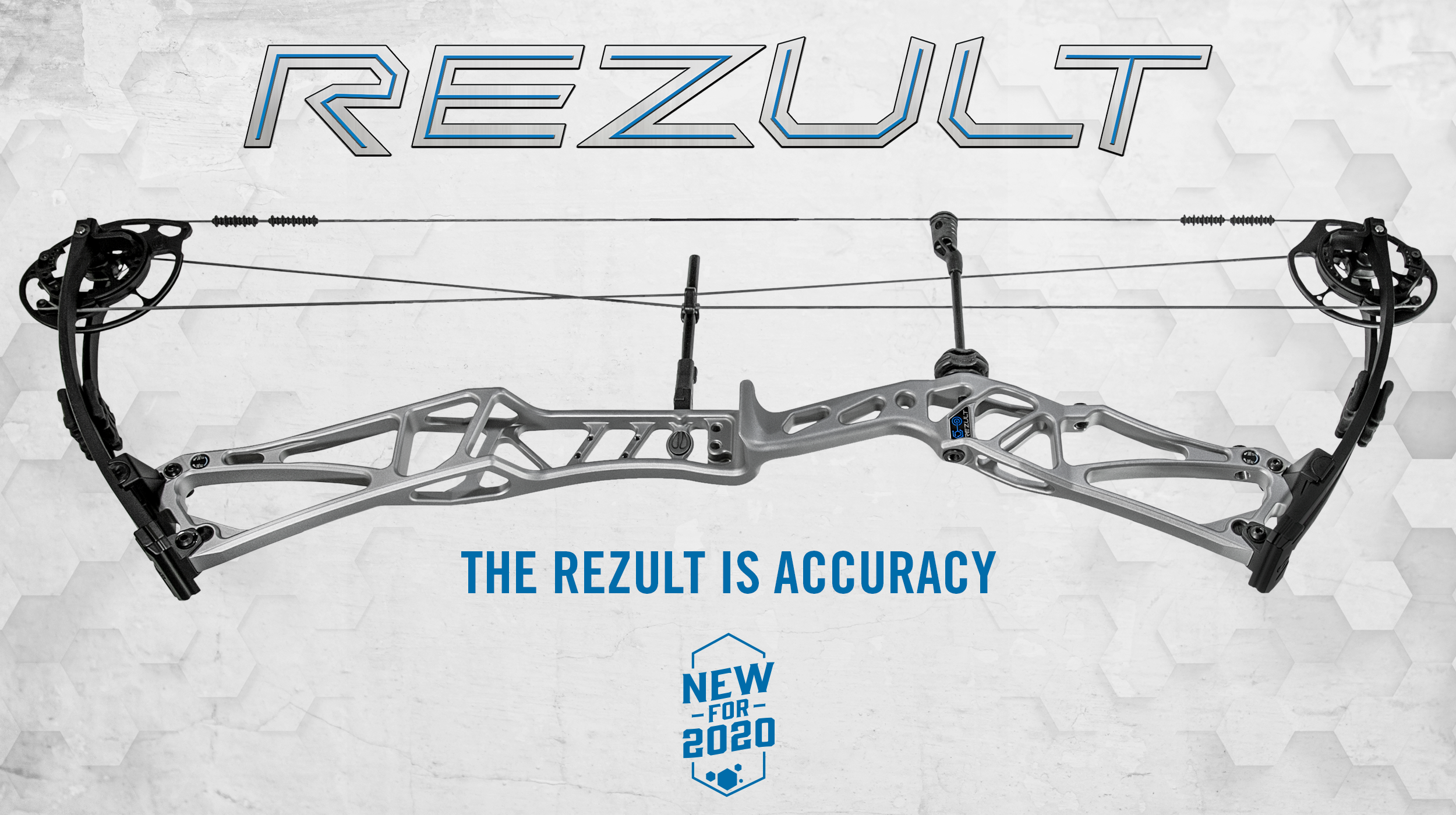 VERSA MOD ROTATING MODULE
The combination of the ASYM Tri-Track Cam with Elite's exclusive new VERSA MOD ROTATING MODULE allows for an industry-leading seven (7) full inches of draw length adjustment without the need for a bow press. Archers will find that they can now adjust their draw length in 1/4" increments with the Versa Mod rotating module. Adding to the adjustability and tunability, the feel of the back wall can be adjusted in the new system by using adjustable cable stops or adjustable limb stops. Archers can also choose to use both cable and limb stops to achieve their perfect feel. The combination of cable and limb stops result in more than 20 adjustment positions to suit any archer.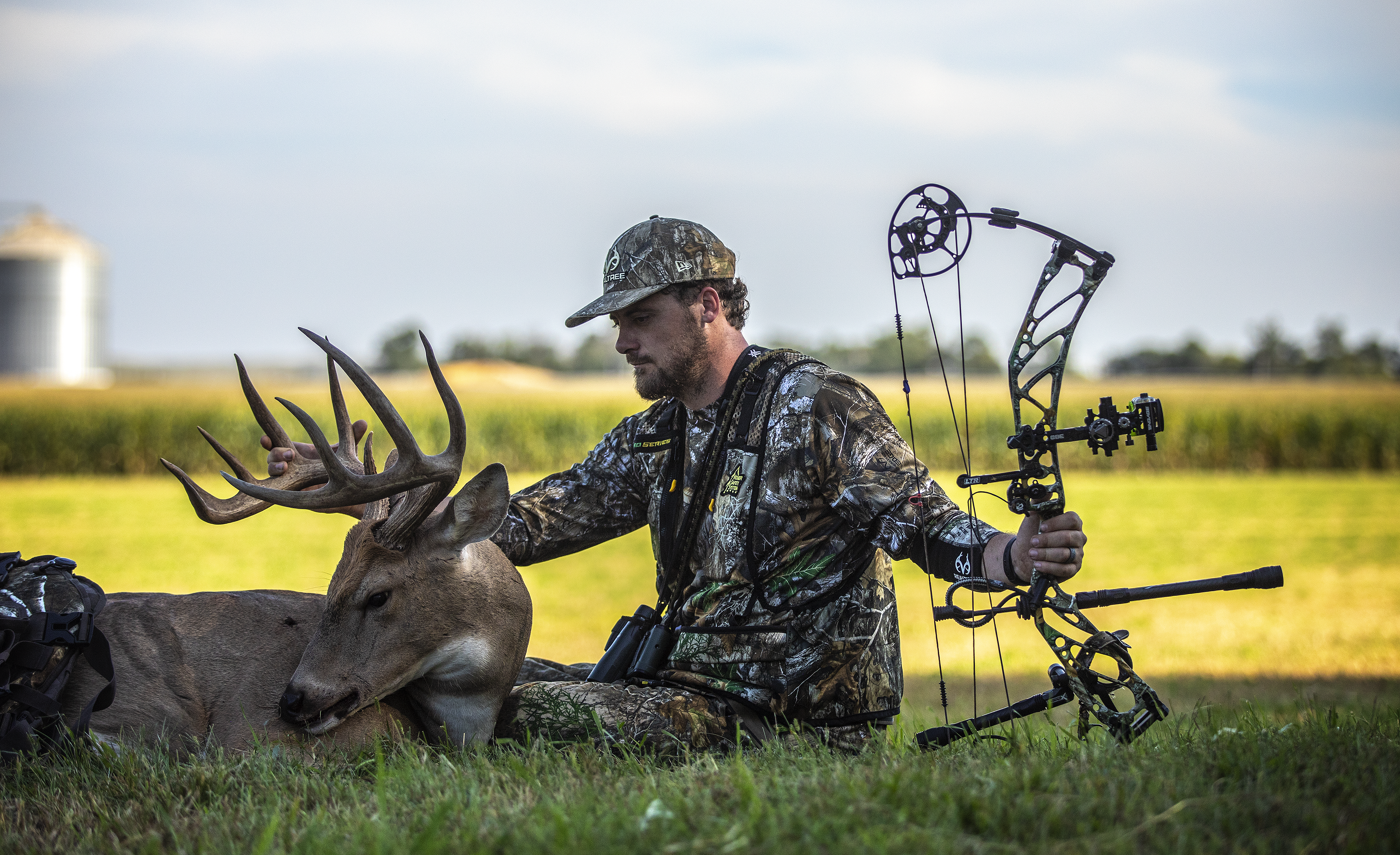 STABILOCK LIMB POCKETS
Elite's new lineup of bows includes the new STABILOCK TWO-PIECE LIMB POCKETS. These new limb pockets are both bigger and wider than previous iterations of limb pockets, leading to more stability. The pockets also feature 1/4" inch axles, larger bearings, and a wider limb stance. Combined with the laterally balanced ASYM Tri-Track Cam and Versa Mod, the stability of the new Elite lineup is unmatched in the industry.
SET (SIMPLIFIED. EXACT. TUNING.) TECHNOLOGY
Perhaps the most exciting of Elite's new technologies is the introduction of SET TECHNOLOGY. S.E.T. stands for Simplified Exact Tuning and delivers on that promise out of the box. S.E.T. Technology is a micro-adjustable tuning system - exclusively available on 2020 Elite bows. SET Technology is designed to eliminate the time and frustration associated with tuning many modern compound bows. SET Technology allows the archer to micro-adjust the angle of the limb pocket pivot and delivers micro-adjustments to the attitude (or lean) of the cam. Put simply, SET Technology works by providing the easiest, most effective tuning method on the market today. All without the need for a bow press.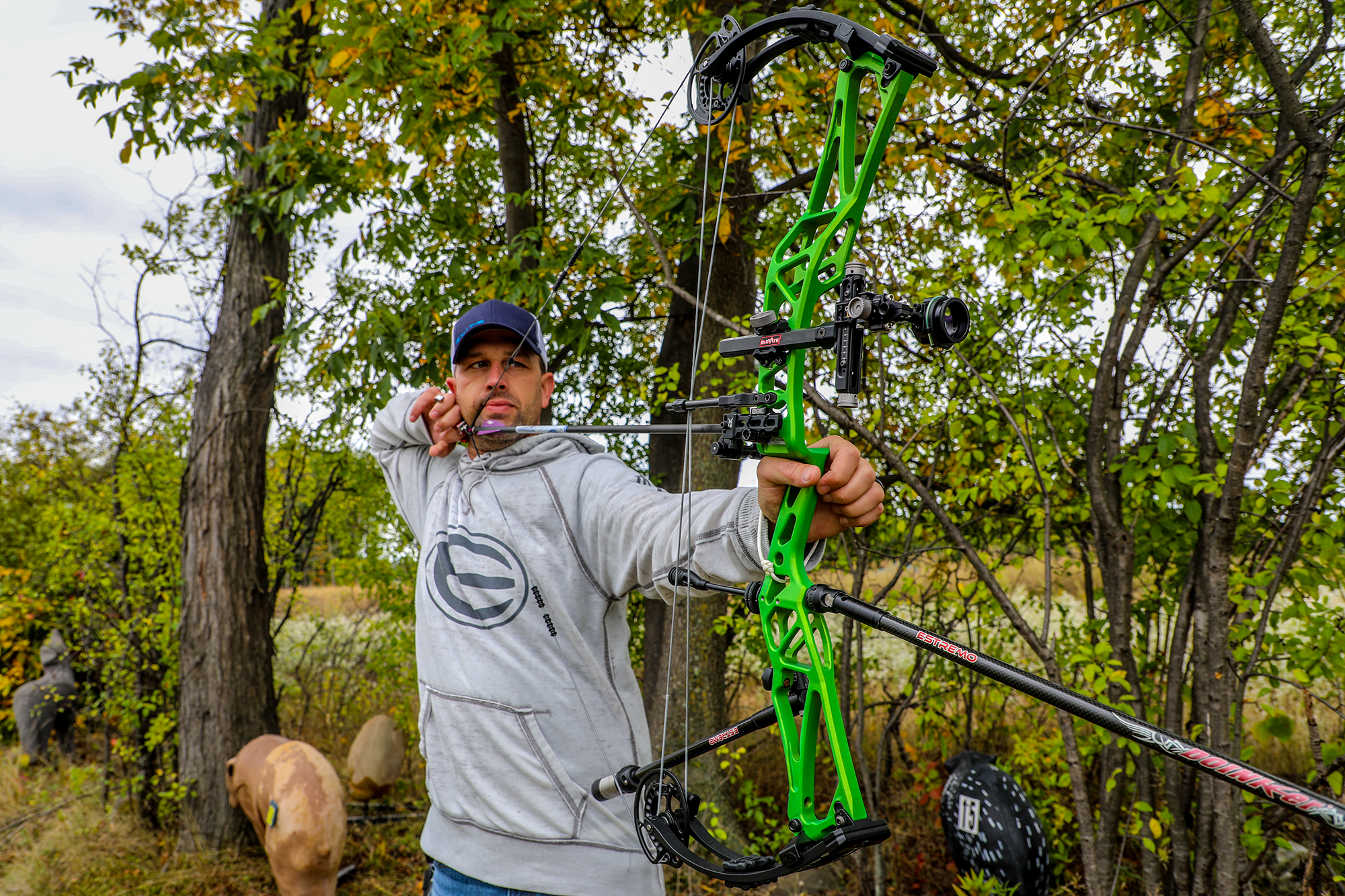 Interested users can learn more about SET Technology by viewing the explainer video at www.elitearchery.com/set.
The effect of adjusting SET Technology is similar to "yoke tuning" or "shimming," but has been engineered to be more effective than either of these methods. Adjusting the SET Technology rotates the pocket pivot around the pivot shoulder screw to correct for tail right (right tear on paper tuning) or tail left (left tear on paper tuning) conditions.
"The stability of this platform, combined with the adjustability and tuneability of these bows is astounding," said Nathan Brooks, Professional Archer, and Product Development Consultant. "For dealers and users that have overlooked Elite in the past: look again. These technologies, these bows, are the solution for bow tuning frustrations. They save time and make it possible to tune a bow for any archer. Any grip. Any rest. Any arrows. Any broadheads. It's amazing how well designed and how effective this system is."
ELITE REZULT COMPETITION BOW
The 2020 Elite REZULT delivers a game-changing set of technologies that - combined - puts professional performance and tuning options into the hands of everyday archers.
Put simply, this bow tunes faster and easier than any bow on the market today. It's been specifically designed to save the dealer and competitive archer the time - and sometimes frustration - associated with tuning a bow. With micro-adjustments to the attitude of the cams, the bow can be tuned to compensate for any arrow. Any rest. Any archer's grip. And, it can be done right at the line, with no need for a bow press.
Specs:
Axle to Axle (ATA): 38" (37.75")
Brace Height: 7 1/4"
Draw Lengths: 24" - 31" (adjustable in 1/4" increments)
Peak Weights: 40, 50, 55, 60, 70 pounds
Let Off: 70% - 90%
Mass Weight: 7 pounds
IBO Speed: 325 fps (measured at 80% letoff for speed and draw length)
MSRP: $1,549.99
ELITE KURE HUNTING BOW
The 2020 Elite Kure takes Elite's famous shootability to all-new levels. The combination of never before seen technologies reaches the widest archery audience. These technologies make this bow versatile and adaptable to a wide segment of the bowhunting public. Changing the draw length and let off is simple and easy and requires no bow press. S.E.T. Technology allows micro-adjustments at the pocket to overcome differences in torque, grip, arrows, rests, broadheads - all without ever leaving the line. Put simply, Elite has delivered the Kure for the common bow.
Specs:
Axle to Axle: 32" (31 13/16")
Brace Height:6 9/16"
Draw Lengths: 23" - 30" (adjustable in 1/4" increments)
Peak Weights: 40, 50, 60,65, 70 pounds
Let Off: 70% - 90%
Mass Weight: 6 pounds
IBO Speed: 335 fps (IBO speed and let off measured at 80%)
MSRP: $1,099.99
Both the REZULT and the Kure feature Elite's new-for-2020 technologies and are available at local dealers across the country. To see if your local Elite dealer has the bows, visit https://www.elitearchery.com/dealer-locator
This year don't just take the Shootability Challenge. Take the Tunability Challenge. Visit your local dealer and put any bow up against a 2020 Elite and see which one tunes faster and feels better. You can also visit www.elitearchery.com to see the complete specs. Follow us on Facebook at www.facebook.com/EliteArchery for all the latest competition and bowhunting news from Team Elite.