The Outdoor Group announces today that Paul Guillot has been promoted to the position of VP Sales for the company. Previously, Guillot held the position of Director of Sales and Regional Sales Manager.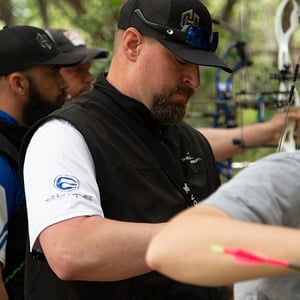 "I am beyond blessed to work in this industry. I am thankful every day that I get up and get to go to work with what I think is the best team in the industry," said Guillot. "Working not just with the sales team, but with our dealers and partners – it gets me excited. I wake up every day looking forward to working with the best team of sales professionals. Talking about the best products in the market. And I get to work with the best network of retail partners in the business."
The Outdoor Group is the parent company to nine brands in the archery and hunting space, including Elite Archery, Scott Archery, Custom Bow Equipment, and SlickTrick Broadheads. The company is headquartered in West Henrietta, New York and employs nearly 200.
"We have seen unprecedented growth in the past 18 months," said Anthony Steil, CEO of The Outdoor Group. "Much of that growth has come from the dealer channel. Dealers of all sizes are looking for high quality products that drive margins for their shops – and they're choosing The Outdoor Group as their premier partner. Paul does an excellent job organizing and motivating the sales team. He's fantastic in terms of working with our dealer partners. He's going to continue to push for improvement, growth, and record setting in this new position."