In the first Archery Shooters Association (ASA) ProAM tournament of the year in Foley, Alabama, where foggy and at times windy conditions set the stage for an exciting kickoff event, Elite Archery's Tommy Gomez placed third in the Men's Open Pro class.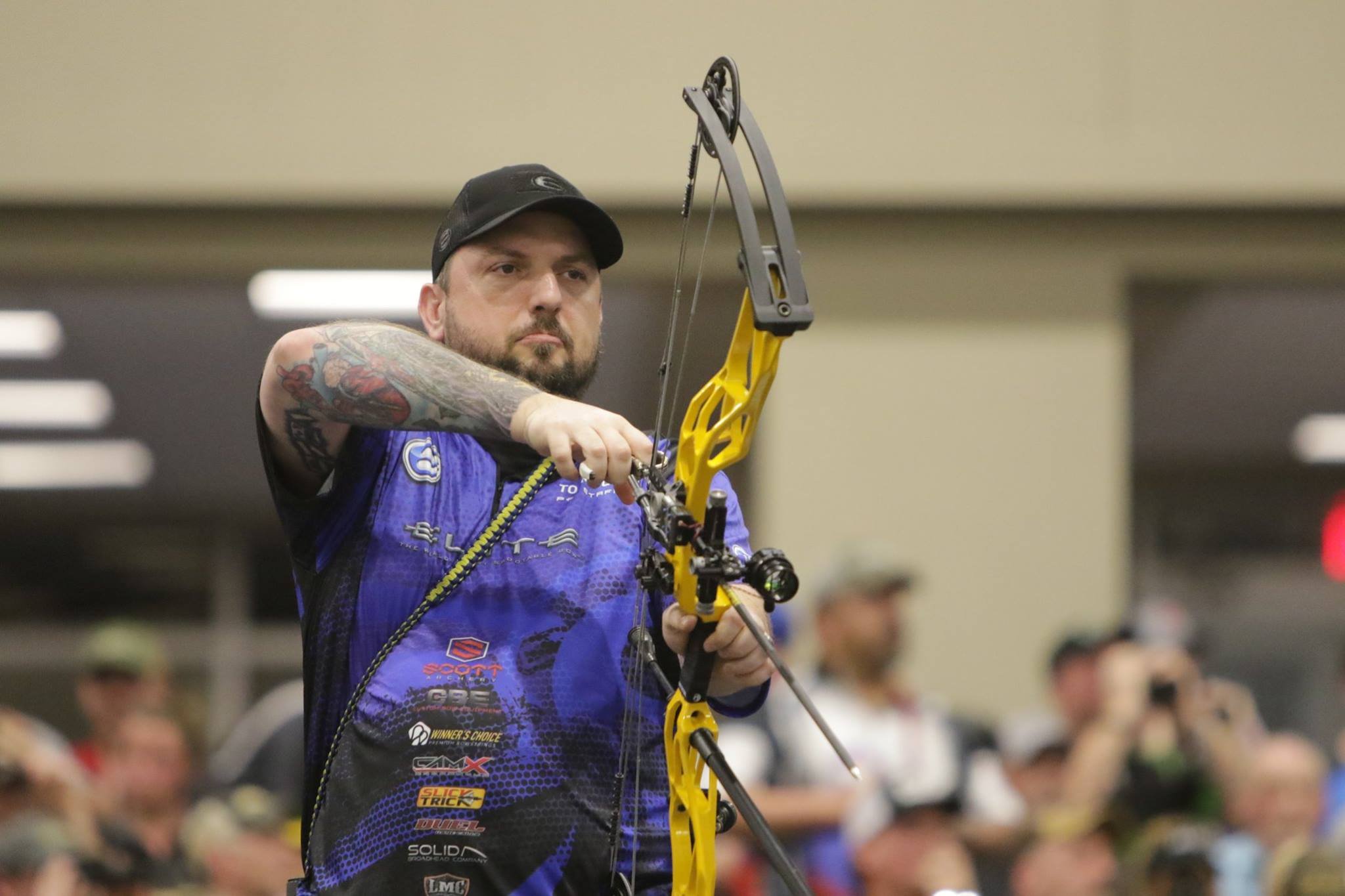 Photo via Competition Archery Media
"I couldn't think of a better way to start the 3D season than on the podium with the new ReVol XL," said Gomez. "The ReVol XL's rigid geometry and easy tunability made it a simple choice for me this season and I'm excited to take it to Ft. Benning in a few weeks."
Also finishing in the top 10 of the Men's Open Pro class was Stephen Altizer (10th). Finishing in the top 10 of the Men's Known Pro class for Elite Archery were Chance Beaubouef (5th), Jase Boils (7th), Dave Rose (8th) and Junior Sizemore (10th).
"Seeing Tommy on the podium to kick things off this year was incredible, and I'm proud of the sheer number of Elite shooters who put pressure on the field for a spot in the shoot downs," said Darrin Christenberry, Elite Archery pro staff manager. "With such an impressive turnout and performance in the first 3D shoot of the year, I'm eager to see what's to come for our team in 2019."
Elite Archery's amateur and semi-pro athletes also represented in Foley:
Lloyd Wilson – 1st (Senior Known 50)
Roger Gorrell – 1st (Senior Known)
Heather Strickland – 1st (Women's Hunter)
Haley Golden – 1st (Women's K40)
Jamie Brecount – 1st (Women's Open B)
Jonathan Hailey – 1st (Open B)
Sid Lett – 1st (Senior Masters)
Jack Elliot – 1st (Super Senior Open)
Jillian Ballengee – 2nd (Women's K45)
Harold Whobrey – 2nd (Super Senior Known)
Jalyn Sharp – 2nd (Women's Open B)
Blake Brosmer – 3rd (Known 40)