In the final USA Archery (USAT) qualifier of the year in Dublin, Ohio, Elite Archery's young star, Alexis Ruiz, shooting a 2018 VictoryX, concluded her successful competition season with another gold medal finish in the Compound Women's class.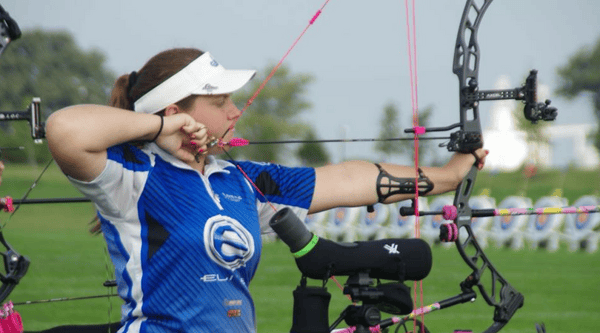 Weather played a major role in the outcome of the tournament, with thunderstorms and wind delaying the 72 arrow qualification round, as well as elimination rounds and match play for the top 64 archers, including Ruiz.
"During qualifications the wind was really difficult to read, as it was switching directions while I was at full draw," Ruiz said. "The wind was easier to read for eliminations because it was going in one direction, so I made sure to make great shots and hold strong. I was so focused on my aiming spot and my form, so before I knew it, I was in the gold medal match. Despite the gusting winds, I was able to shoot well enough to bring home the gold medal. I'm very happy with how I shot because the wind added an extra challenge"
The Buckeye Classic is a national outdoor target archery tournament and final of the four USAT Qualifiers of the year, where the most successful archers in the country earn seats on the United States Archery Team. According to USA Archery, the organization is recognized by the U.S. Olympic Committee as the National Governing Body of the Olympic sport of archery and responsible for selecting and training men's and women's teams to represent the United States in Olympic Games, Paralympic Games, and Pan American Games, as well as World Championships, World Cups, and other international competitions.
"Alexis started her year off strong with a Vegas Shoot win and she is finishing her year just as promising!" said Darrin Christenberry, Elite Archery pro staff manager. "Indoors or out, she is proving that her work ethic is second to none - she is young, determined, and talented and she will continue to be a force in the archery world for quite some time!"