The fourth stage of the Hyundai Archery World Cup concluded over the weekend in Berlin, Germany, with Elite Archery's Alexis Ruiz taking gold and stealing the show for Team USA.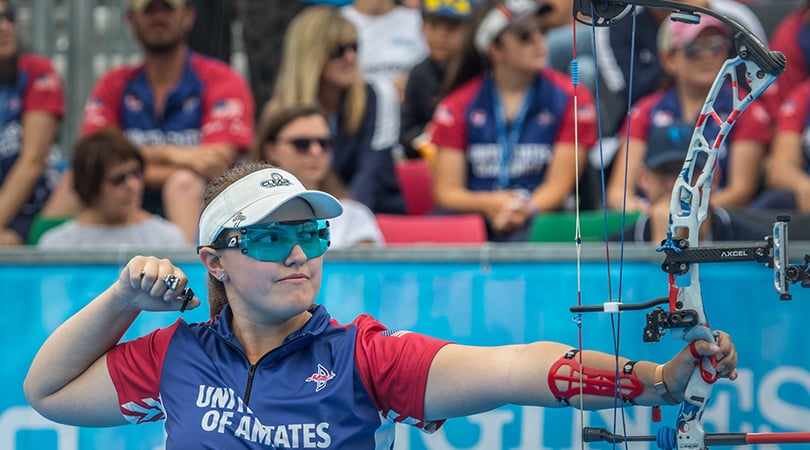 Photo via World Archery
Shooting her custom USA Victory X, Ruiz took to the field in Berlin after having medaled in the previous three World Archery stages. Her collective points to date had already earned her a spot in the World Cup Final in Moscow, Russia this September, but that didn't stop her from putting on one of her best performances of the season to win the individual gold medal (143-141) and women's compound team bronze medal (231-221).
"I'm still very excited about how I did in Berlin; I have been on the podium at the first three World Cups but I still was chasing that gold medal," Ruiz said. "When I made it to the gold medal match, I knew this was the one where I'm going to get the gold. I focused on every shot to make it the best that it can be. It got a little windy, but my Victory X helped me, and I finally got the gold medal. I'm still speechless about this amazing weekend."
Ranking fourth after qualifications at the start of the tournament, Ruiz earned herself a spot on the women's compound team. The US women began team qualifications in first, ultimately dropped to Turkey (227-231) in the semifinal and bested Germany in the bronze medal match (231-221).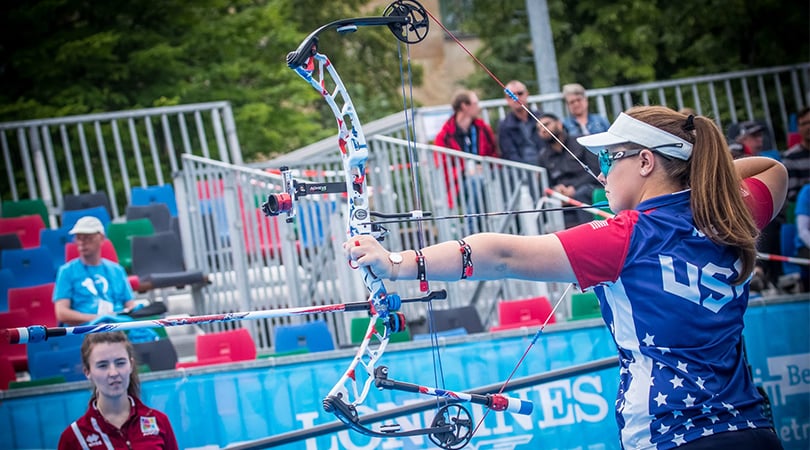 Photo via World Archery
"I shouldn't be surprised with Alexis' success after the year she has had, but she continues to impress - Alexis works as hard as anyone in archery and it shows," said Darrin Christenberry, Elite Archery pro staff manager. "A gold medal was just a matter of time as she continues to prove that she is a force to be reckoned with. Her mental focus and determination are a dangerous combination and I'm looking forward to see what she does for an encore."
With her individual win in Berlin, Ruiz is now ranked number one in the world heading into the World Cup Final in just a couple months.