Elite Archery, makers of the World's Most Shootable Bow, today announces its partnership with TrueTimber as the newest limited-edition camouflage finish option on the 2018 Elite Ritual.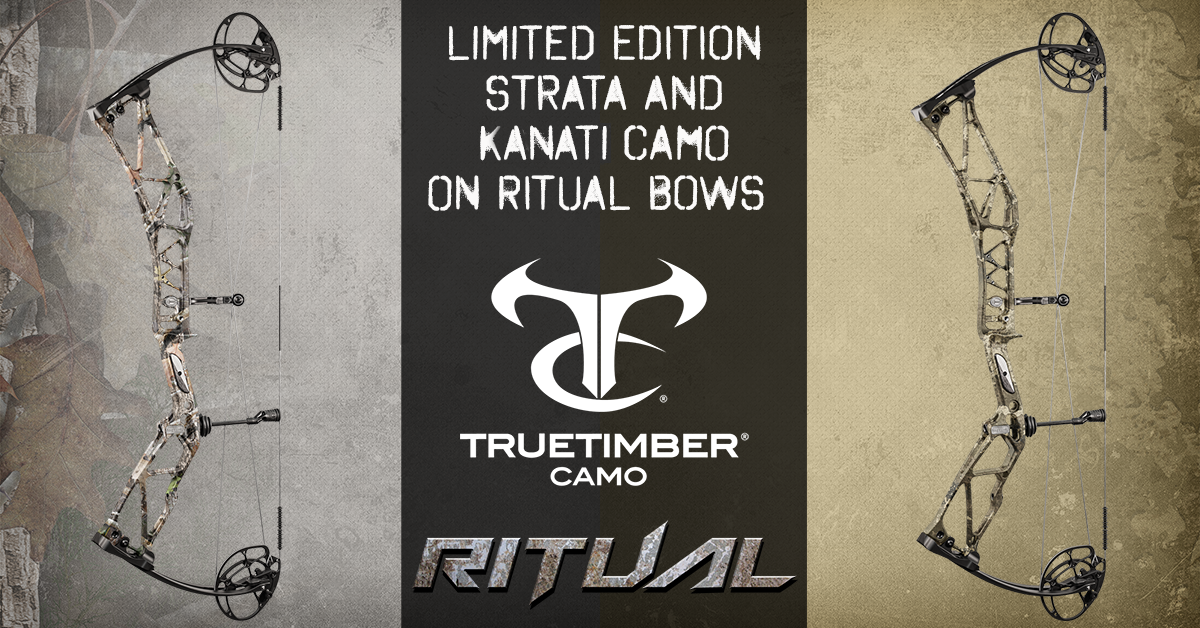 The Ritual, known industry-wide as the most efficient and comfortable bow on the market, has turned heads due to its smooth draw and dead silent shot. Adding to the massive success of the bow in 2018, Elite has partnered with TrueTimber to offer customers the opportunity to add to their arsenal ahead of hunting season with Kanati™ and Strata™ camo options for a limited time.
"It's an honor to have our popular Strata and Kanati patterns on the limited-edition Ritual bows from Elite Archery," said TrueTimber CEO Rusty Sellars. "At TrueTimber, we're committed to giving hunters and outdoor enthusiasts the industry's most realistic camouflage patterns, and that's exactly what these two patterns offer. A hunter's camo is just as important as any other gear, and when paired with Elite's Ritual bow, our patterns will help give customers an edge in the field."
Kanati™ is TrueTimber's bestselling pattern, which utilizes high-fidelity digital photography and groundbreaking technology to capture the truest colors, details and silhouettes for the most realistic pattern ever created.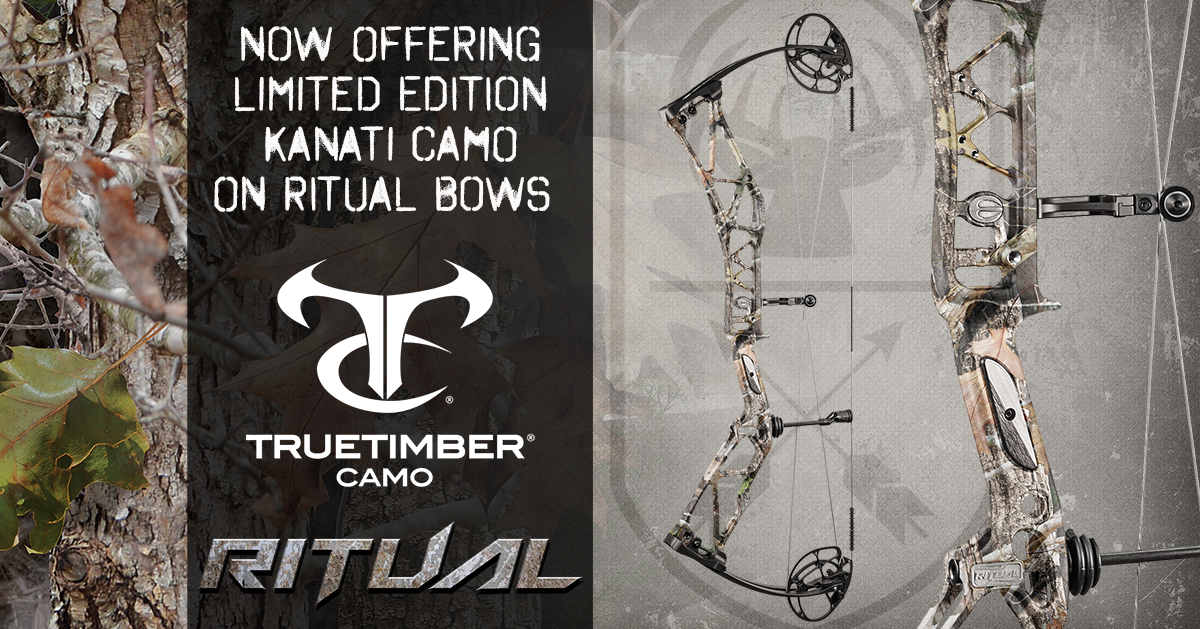 TrueTimber's Strata™ proves to be the most versatile tactical pattern on the market, as it incorporates both macro and micro camo schematics. The macro design breaks up the human outline at all distances while the micro design melts into any terrain at close range. From open country to mixed forest, and to leaf-barren late season hardwoods, customers will be hard-pressed to find a more effective all-purpose hunting pattern.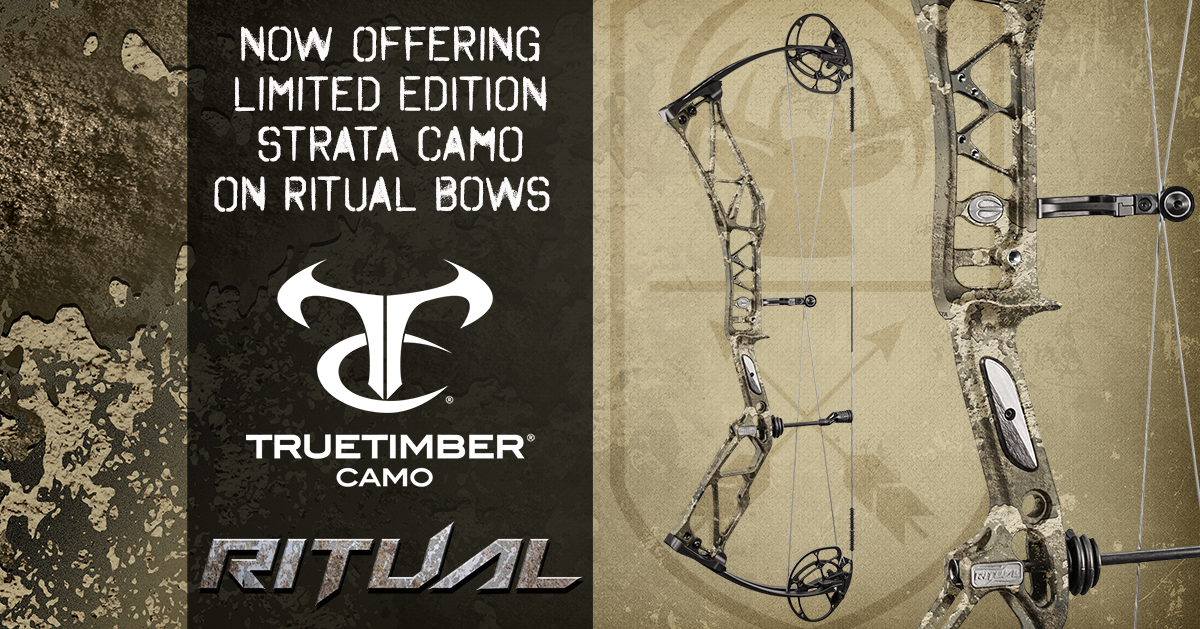 "The unique geometry of the Ritual marries perfectly with TrueTimber's Kanati and Strata, and we're thrilled to bring these dynamic patterns on board," said Christian Costa, VP of Marketing for Elite Archery. "Our goal at Elite is to provide customers the best finish options for their equipment, no matter where or what they hunt, and we're confident the limited-edition additions of Kanati and Strata will fit the needs of many outdoorsmen and women alike."
Elite Archery dealers and distributors may begin placing orders for TrueTimber Ritual today with their Elite representatives or customer service team. Customers may view, build, order and finance their TrueTimber Ritual bows at www.elitearchery.com, which will ship to their respective dealers 4-6 weeks from their order date.
Ready to build your TrueTimber Ritual? Click here to get started.