Kicking off the 2020 3D season with a surprise switch from Known Pro to Open Pro, veteran Team Elite shooter Nathan Brooks impressed with a dominant second place podium finish in Foley, Alabama at the first Archery Shooters Association tournament, with a final 50 yard 14-ring arrow.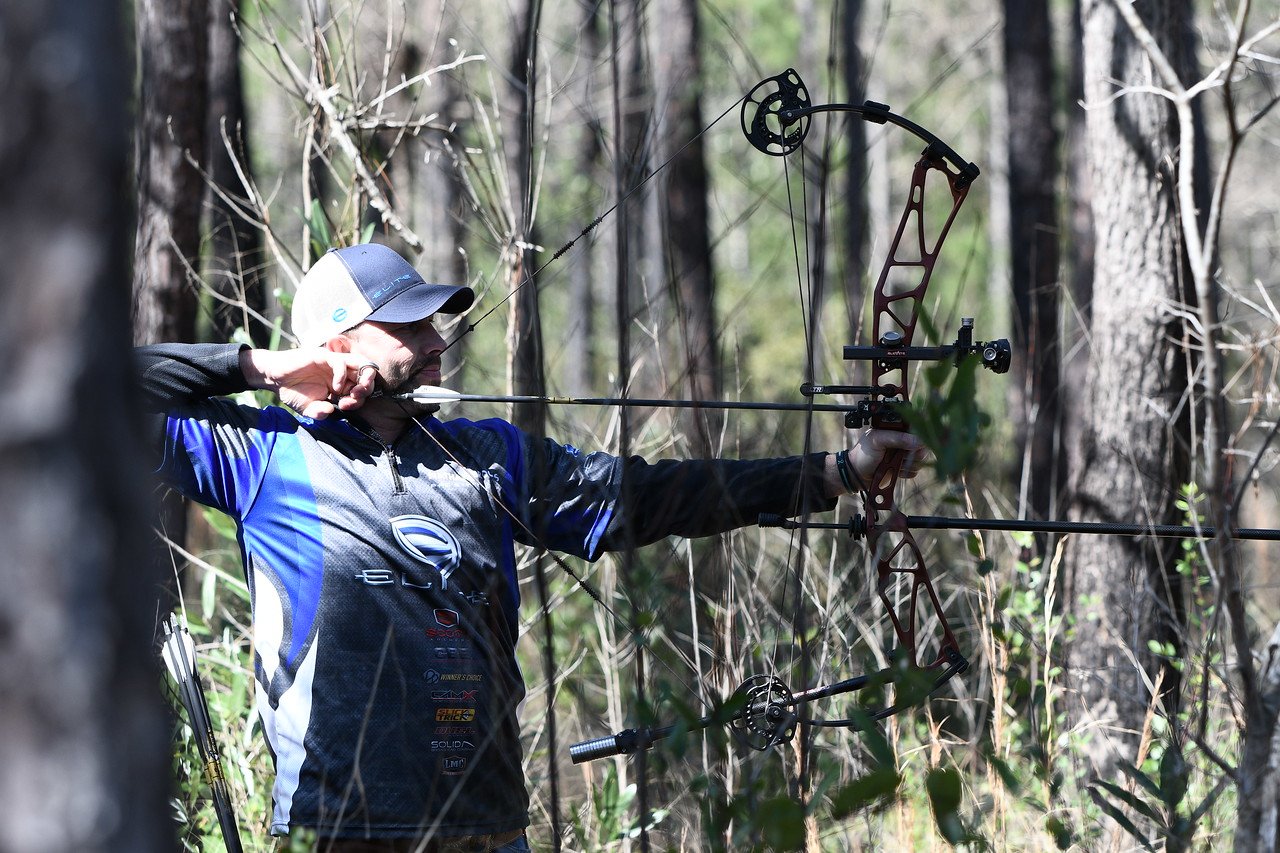 Photo: Competition Archery Media
Rainy weather, muddy grounds and cool winds greeted archers from all over the world for the first ASA shoot of the year, where hundreds took to the woods to compete. Shooting the new 2020 Elite REZULT, Brooks became a hot topic with his Open Pro debut, although he is no stranger to judging targets.
"ASA is a unique archery game, it's where I got my start as an archer, learning how to judge distance," Brooks said. "The Open Pro class has the best historical 3D archers that have mastered that specific craft, and it was really fun for me this weekend to get back to my roots and compete with those guys."
Brooks led the group after the first 20 targets on Friday, and ended his qualification in 3rd after 40 targets to earn a spot in the shoot down.
"After six more shots in the indoor arena my new REZULT was firing arrows right where they were supposed to land and I finished in second place with a final 14-ring on the 50 yard deer," he said. "The REZULT is touted as the easiest tuning bow on the market, and that's because it is – but it's also easy to shoot. Since setting this bow up it hasn't moved, making it extremely consistent and reliable."
Stephen Altizer (Whiteout Ritual 35), who was among the top five group after the first day of shooting, ended the weekend just behind the leaders in 8th. Chance Beaubouef, shooting his REZULT in the Known Pro class, also challenged the pack, earning a spot in the shoot down. He ended the weekend just two points shy of the podium in 4th.
Elite Archery's amateur shooters also had a successful weekend. As of press time:
Rhonda Lane – 1st, Women's Open A
Jalyn Shoemaker – 1st, High School Pins
Kyna Stephens – 1st, High School Open
Karlee Folds – 2nd, Women's Hunter
Jerry Wiethop – 3rd, Super Senior Known